An Elite Hunting Experience In New Mexico
Pasamonte Hunts gives hunters an all-inclusive, elite hunting experience on our no draw ranch. We pride ourselves on quality over quantity when it comes to game — no high fencing, few tags and over 56,000 acres of land ensures you'll hunt trophy class animals in every species. Experienced guides, onsite hunting transports and optional lodging on the property make the experience an exhilarating getaway.
The Pasamonte Hunts Experience
No Draw Licenses
Whether you're in-state or out-of-state, hunt the game of your choice this year. No more waiting to see if you've drawn in … you are IN.
Stay at the Ranch
Turn your hunt into a full vacation experience with all the amenities you need including housing. After an intense day of trophy hunting come back to a relaxing personal space.
Hunt On Private Land
Our 56,000 acres of untamed land is 80% private with canyons and wide open spaces, all accessible in our hunting trucks and ATVs.
Trophies Everywhere
Thousands of acres combined with high-protein foliage and few tags makes our game the cream of the crop. We want your hunt to be memorable and rewarding.
About the Ranch
Our variety of species and large acreage allow for a wide variety of hunting experiences, setting Pasamonte Hunts ranch apart from other hunting facilities. Our ranch consists of 56,000 acres of big game hunting area located in Grenville, New Mexico. The grassland has a much higher protein level than anywhere else in the nation because it's in the golden triangle where buffalo once used to winter.
Our ranch is a fair chase and no draw hunting environment where antelope can roam for miles and black bears come in various phase colors. Get an optimal arch and viewpoint from the canyon rims and tall mesas or open shots from the wide flatlands of our vast property. We are honored to share all of the beauty our ranch has to offer.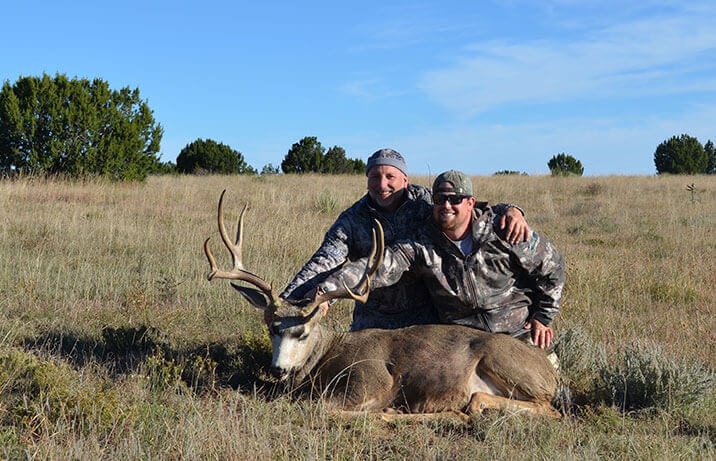 We Know Hunting
We are passionate about providing rewarding, respectful and exceptional hunting for our clients because we're hunters ourselves and have been guiding hunts for almost 40 years. We know this land because it's ours, and we live and work on it year round and strive to be good stewards to the land and animals. It's important to understand what it takes to hunt these amazing animals. That's why we want to share our ranch and knowledge with other big game hunters looking for a top-notch experience.
We will take you out in our hunting vehicles, guiding you and providing our knowledge on the hunt. Once you pull the trigger we'll take it from there, preparing the carcasses to provide you with your well-deserved trophy. If you permit the Pasamonte Hunts team the privilege to share the truly unique experience offered on this property, you will not be disappointed!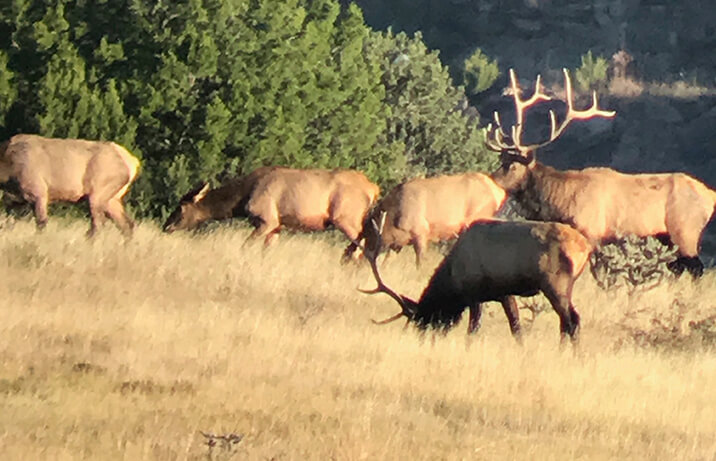 Let The Games Begin.
Find your game and take on the challenge you've been looking for!